Purpose
Brand Wolfe came to me in need of a website that will help them appeal to a higher-scale audience with larger ambitions.
Role
I was tasked with creating the UI, doing market research and analyzing what competitors were doing in order to dictate design and content decisions.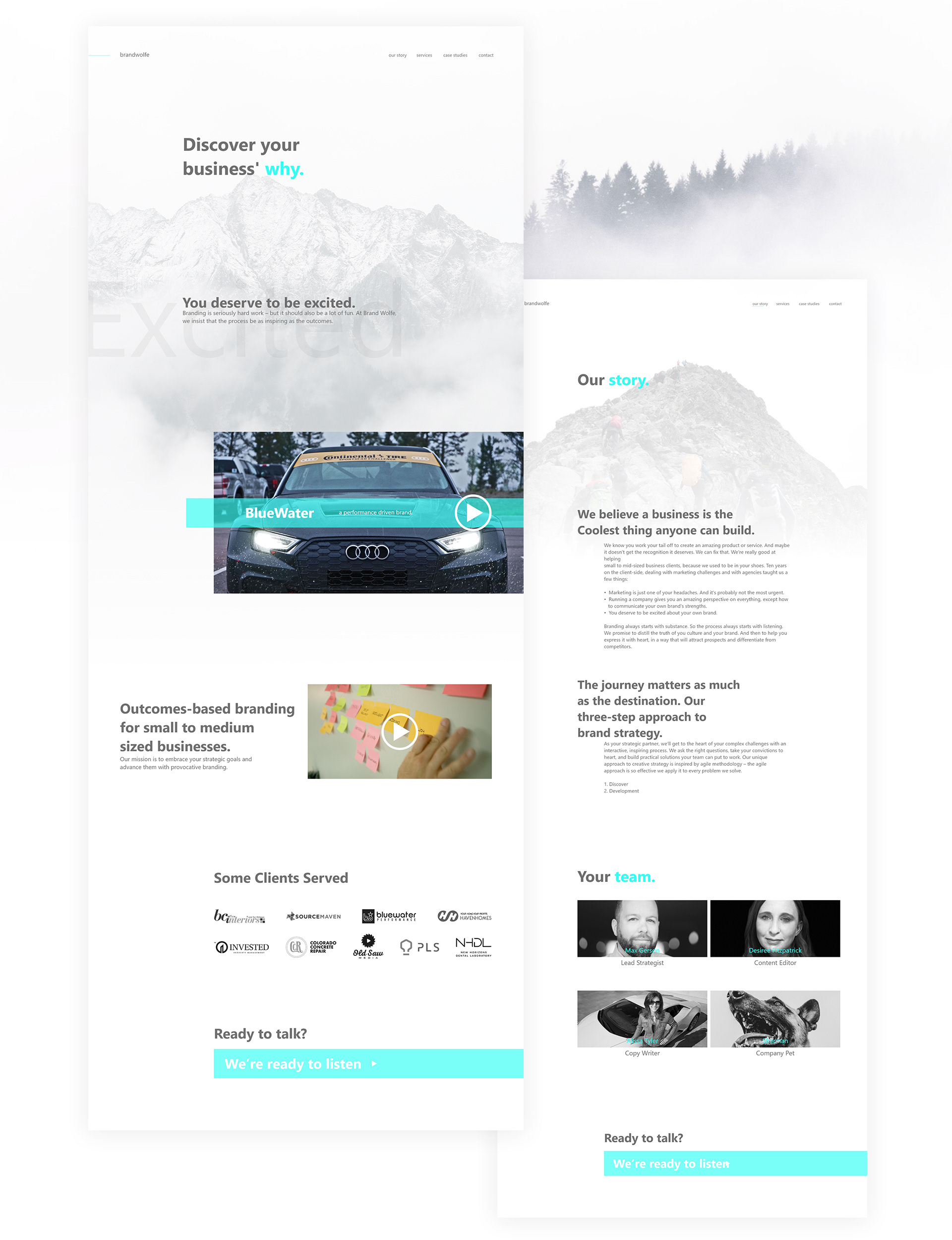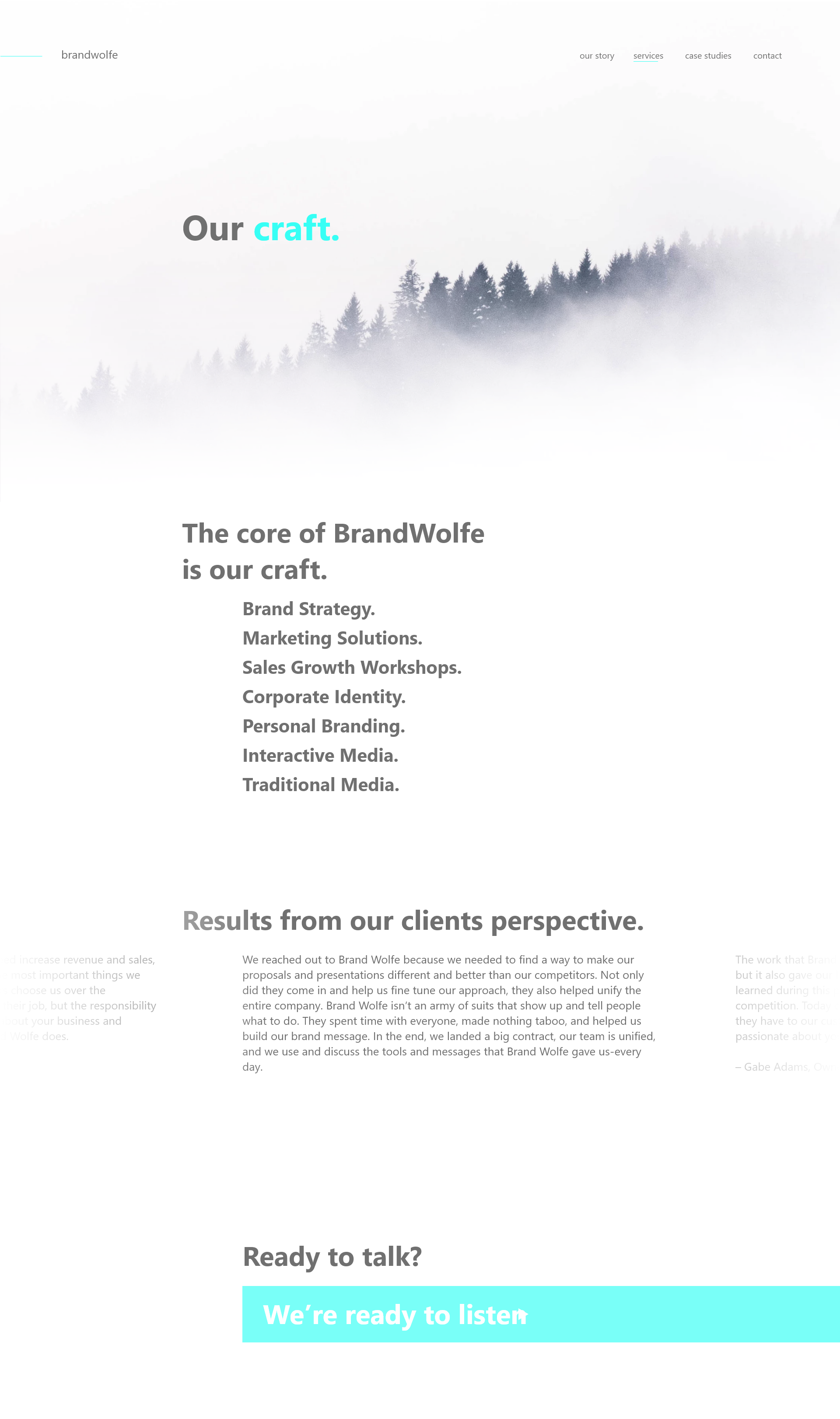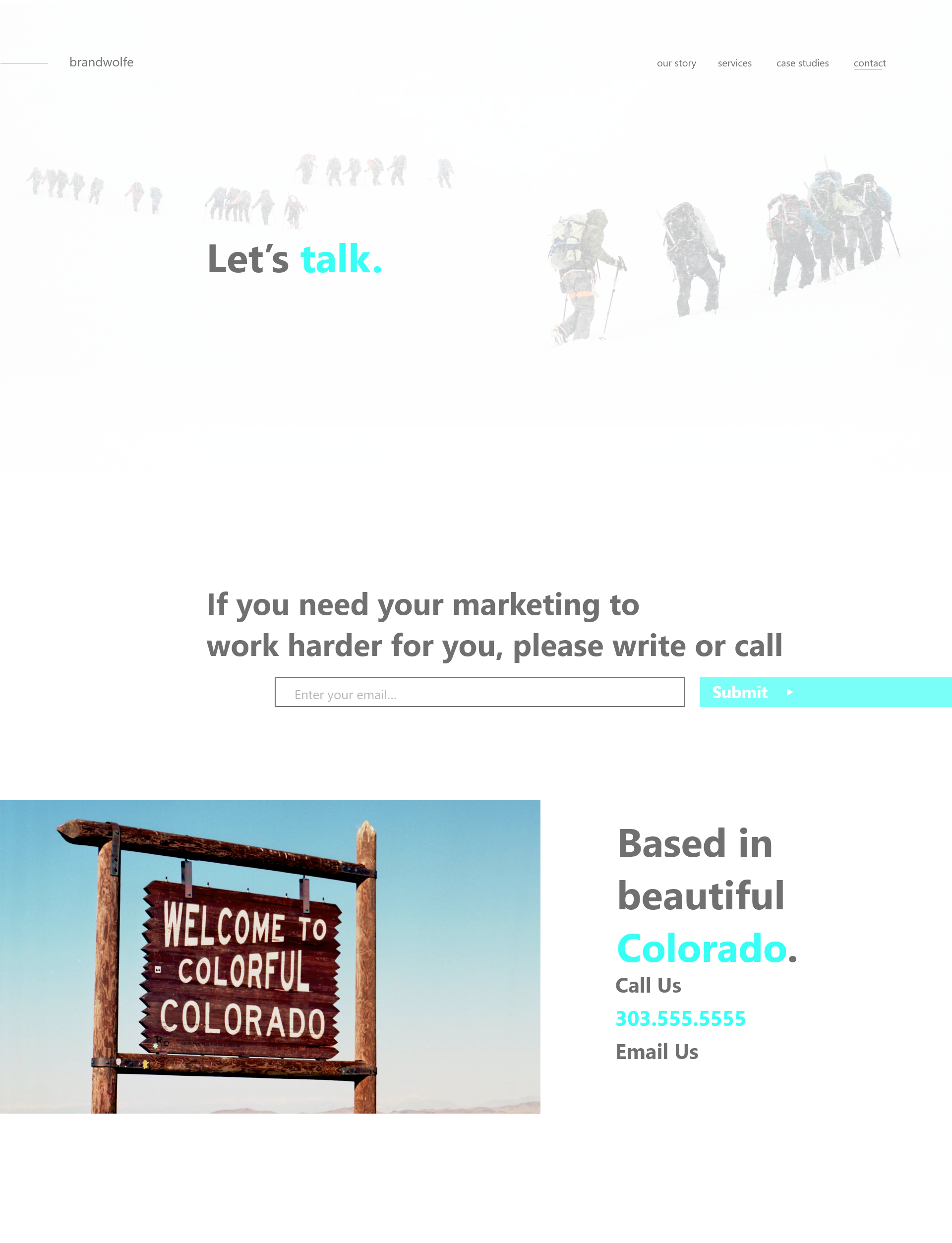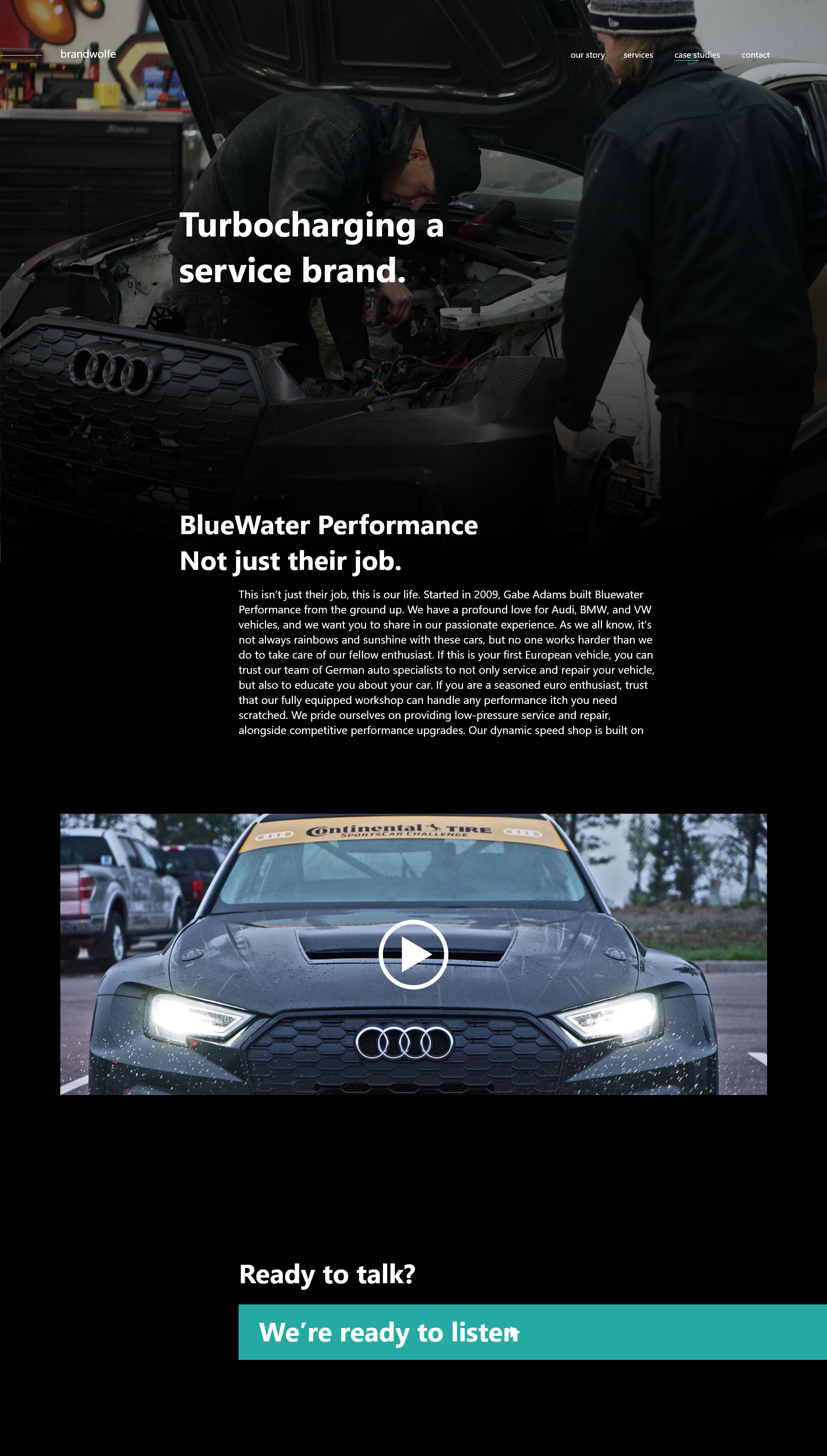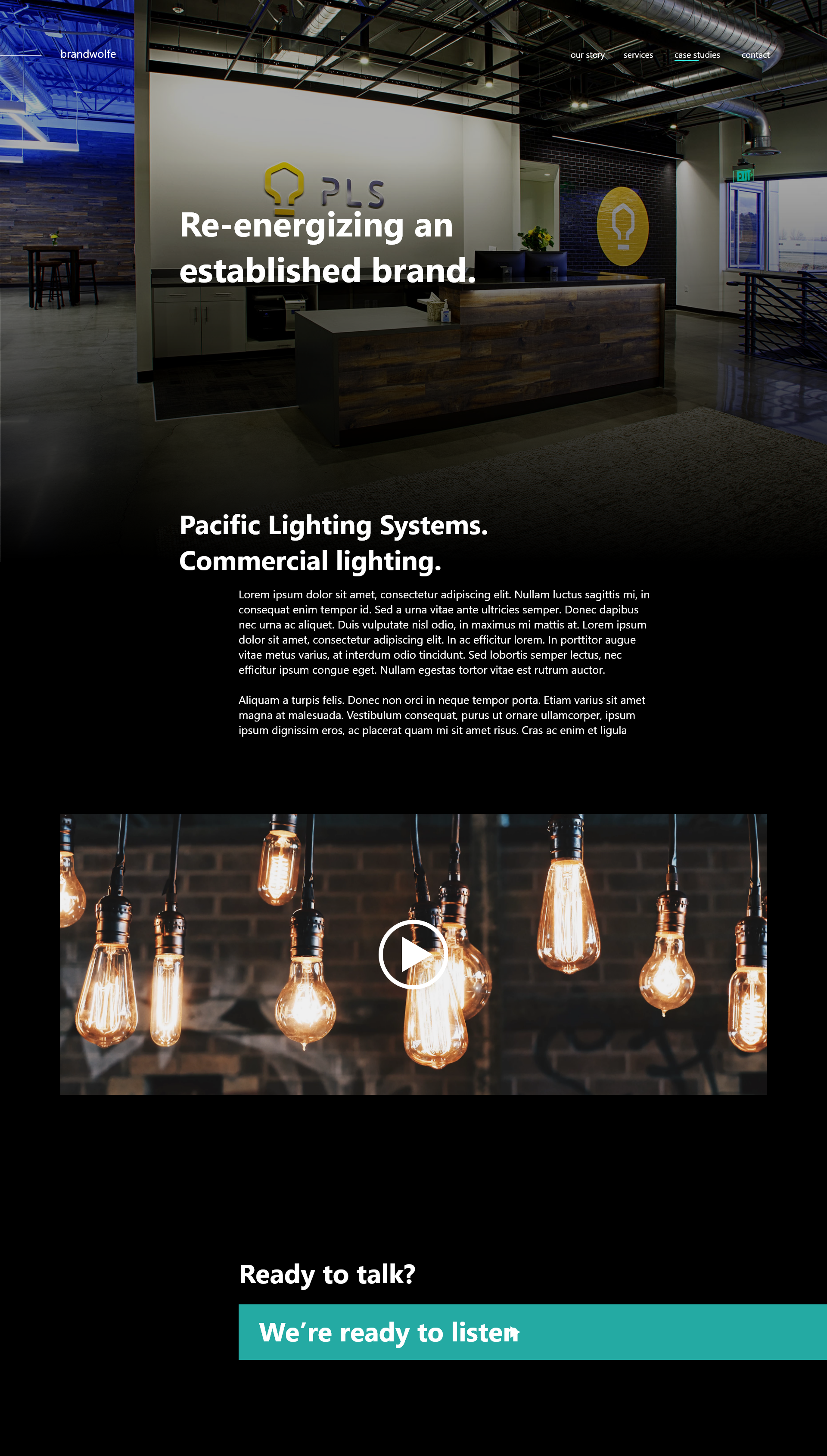 Case Studies
Possibly the most important aspect of this site are the case studies. These case studies help explain what Brand Wolfe does, how they do it and what makes their solutions unique to their clients. With this in mind, we decided to give the case studies an inverted color scheme to help them stick out from the rest of the site. It was a bit of a risk, but we believe it helps bring a unique focus and attention to the case studies.