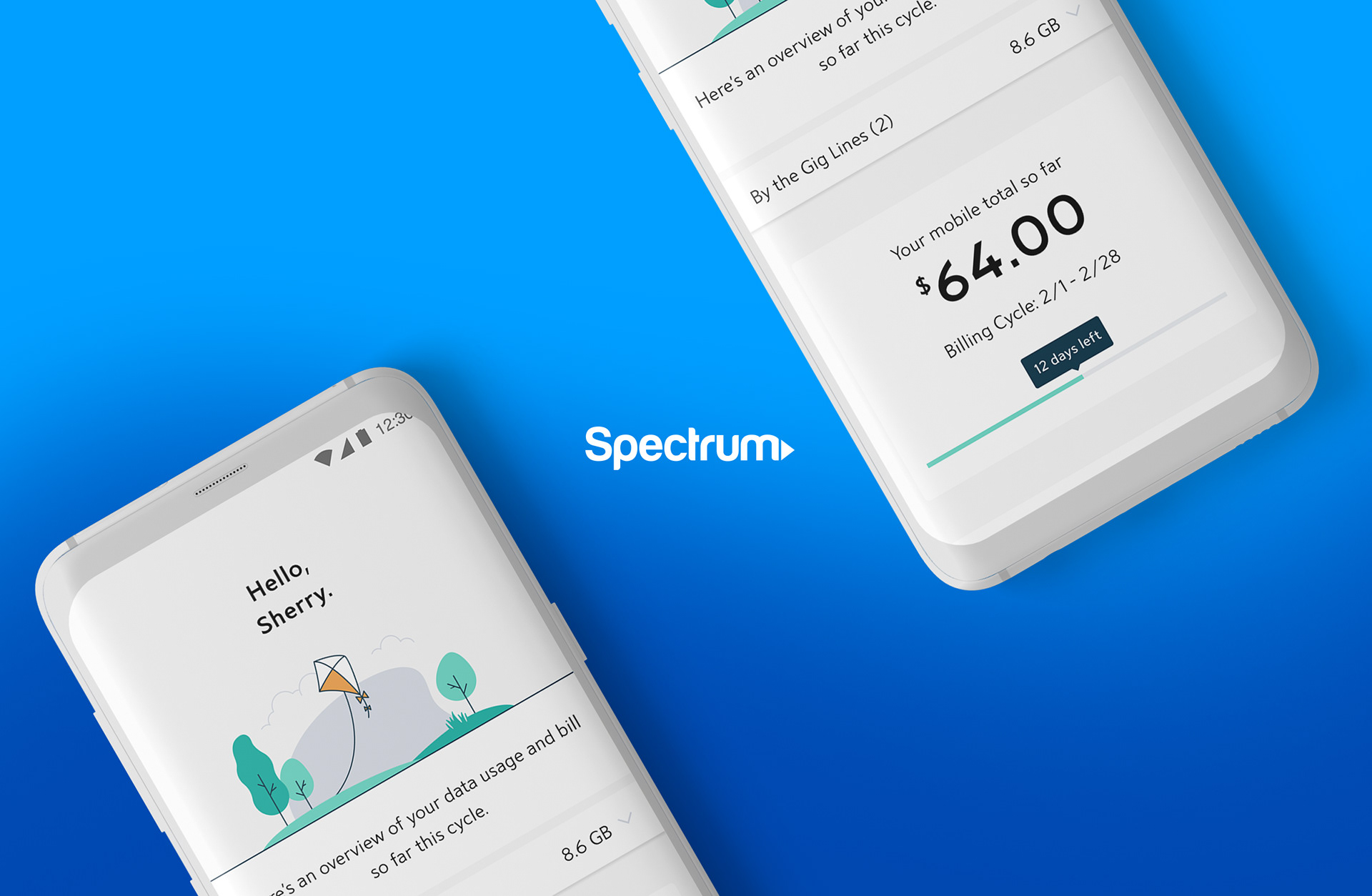 I came onto the Spectrum Mobile Account team as their Product Designer for the iOS and Android application. The main use case for this app is for users to check their Spectrum Mobile bill and monitor how much data they have been using. 
I worked directly with stakeholders to help define and ideate on new features to bring into our Android and iOS mobile application. I worked on a team of 4 designers and 1 team lead. I was the Product designer for iOS and Android, two were UX Research Designers and one Content Designer. My job was to walk features from ideation to development complete.  
Working within the Design System that Spectrum has set up, KITE, below are some highlights of the features that I personally worked on. I built these features utilizing the components that were located within their design system.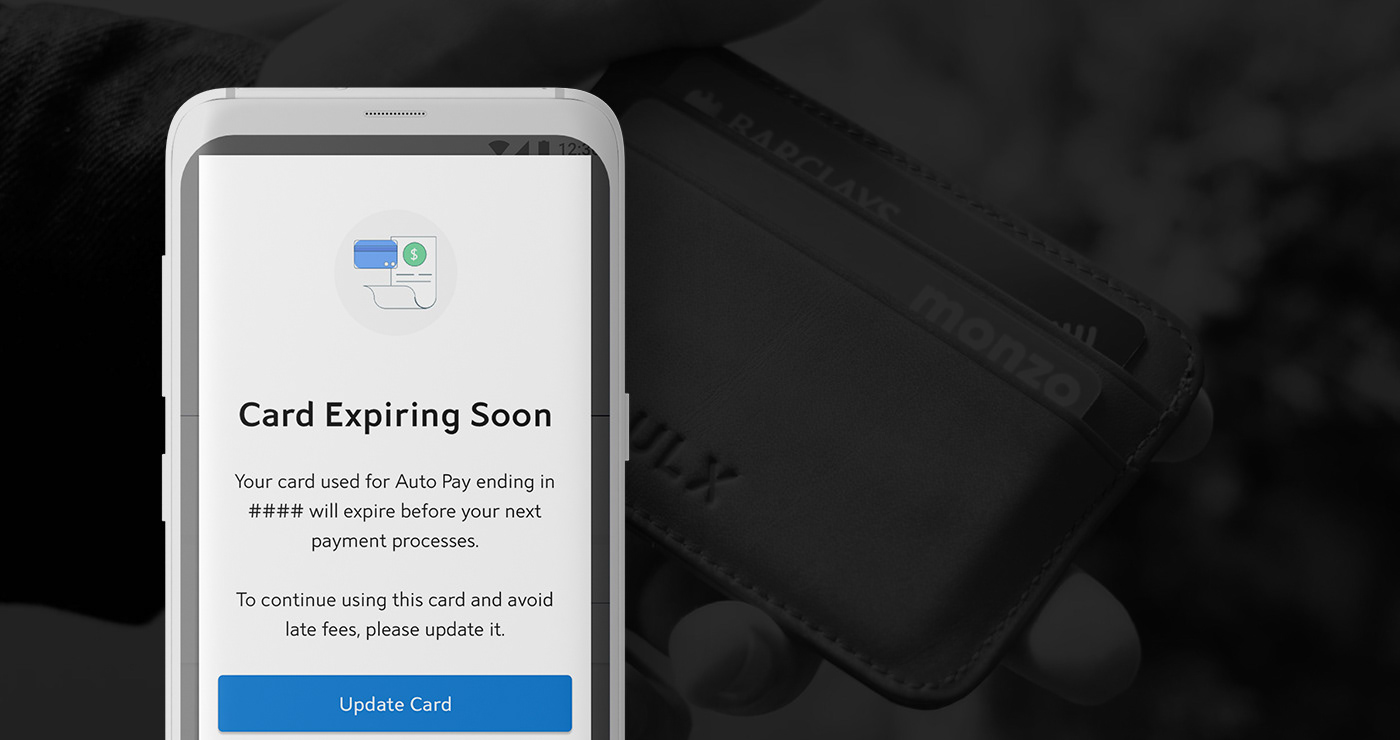 When product evaluated our payment success rate we noticed that over 27% of our customers payments were failing. A huge reason behind this was because of the customers card being expired. No where in the app were we surfacing that the customers credit card had expired or is expiring.
Based on our user testing we decided that in order to make sure the user is easily informed that their credit card is about to expire was to utilize one of our design systems large icon-based modals. This way the first thing that the user sees when they login to the app is that their credit card is expiring. The same treatment was adapted for when the users card was expired all together.
Phase 3
When looking into this problem we decided to cover a state that highlighted that the customers account was locked from being past due. This is the last image shown below. The only action we are allowing the user to accomplish is to make a payment against their past due amount.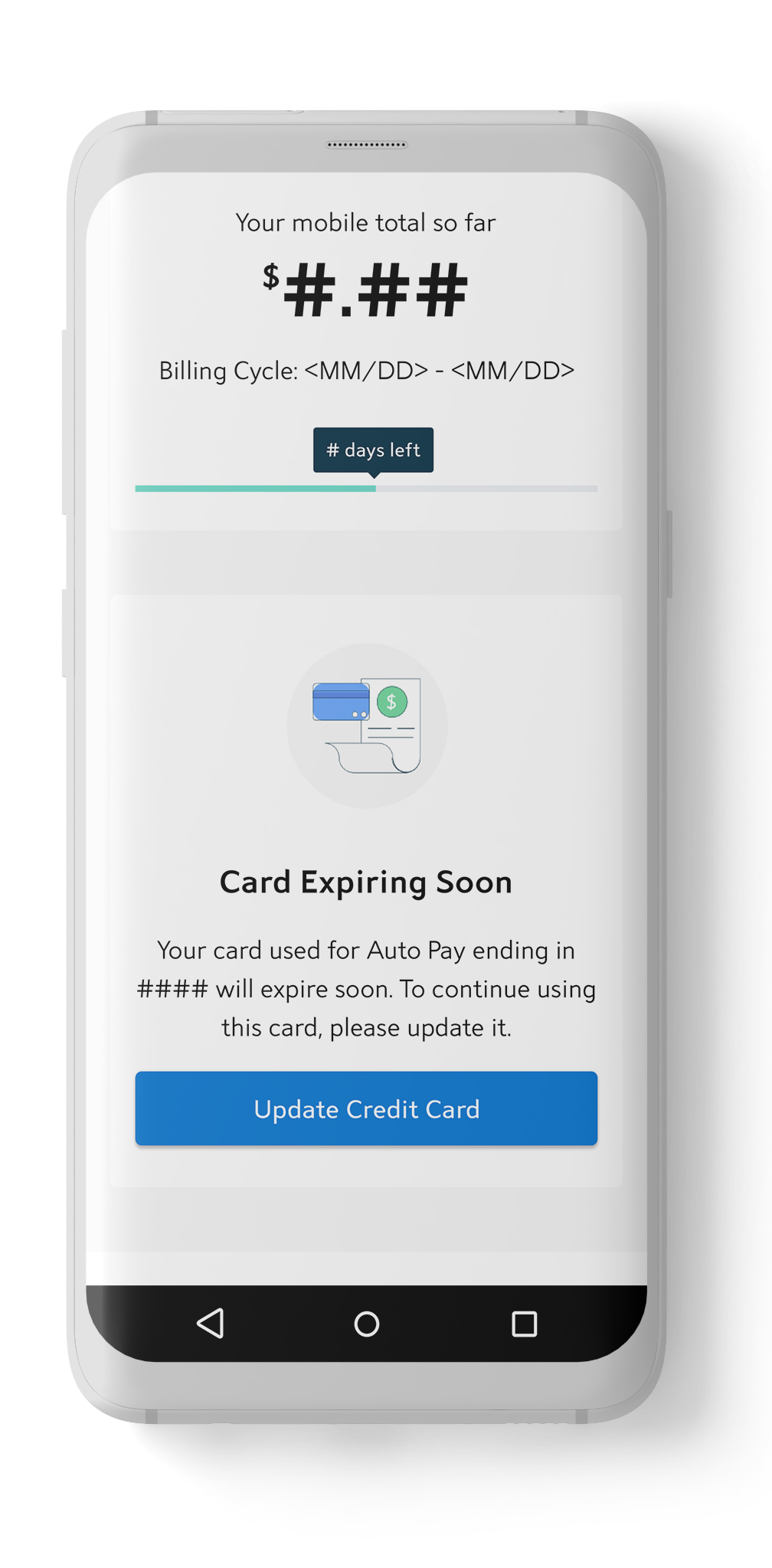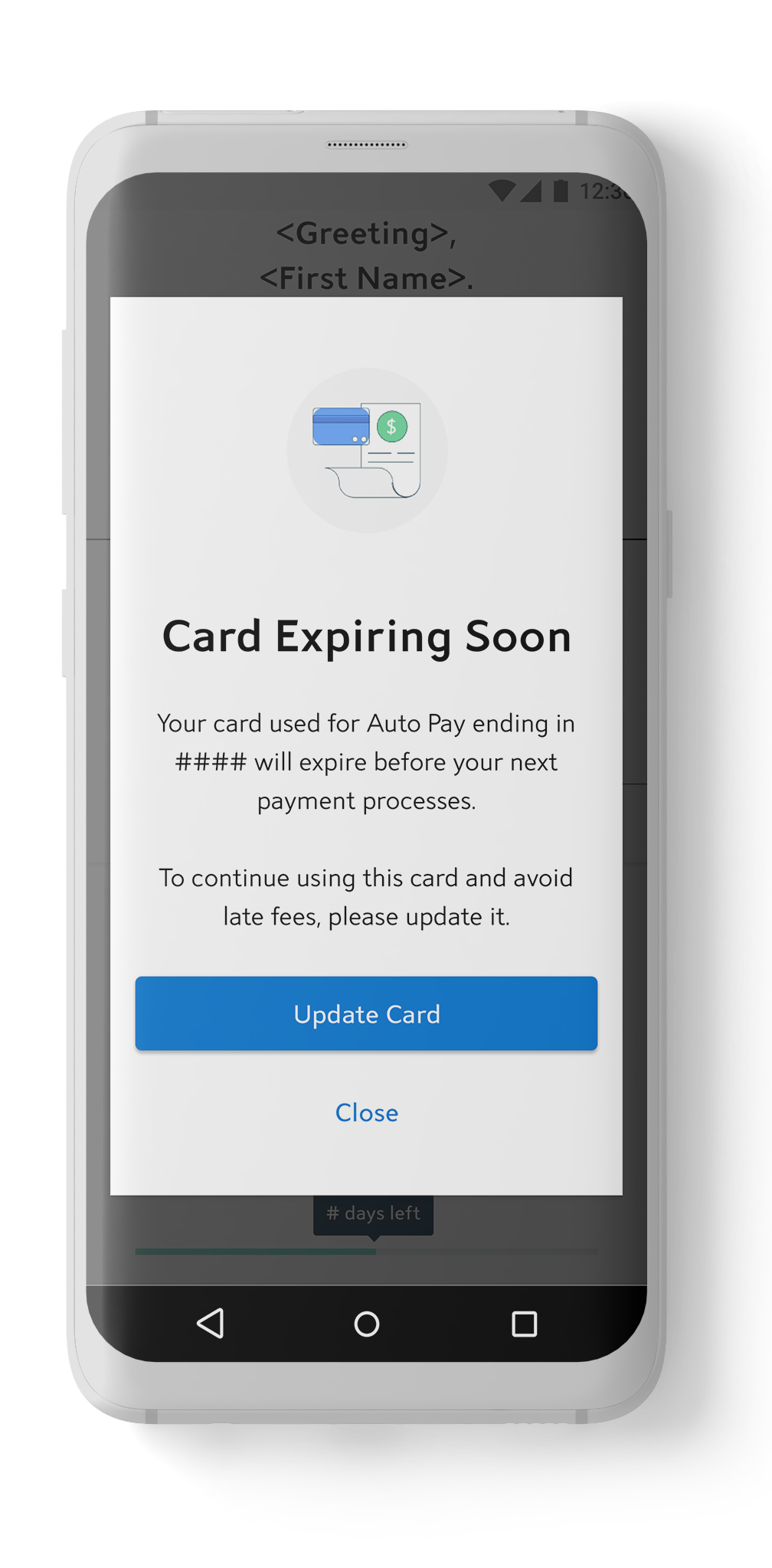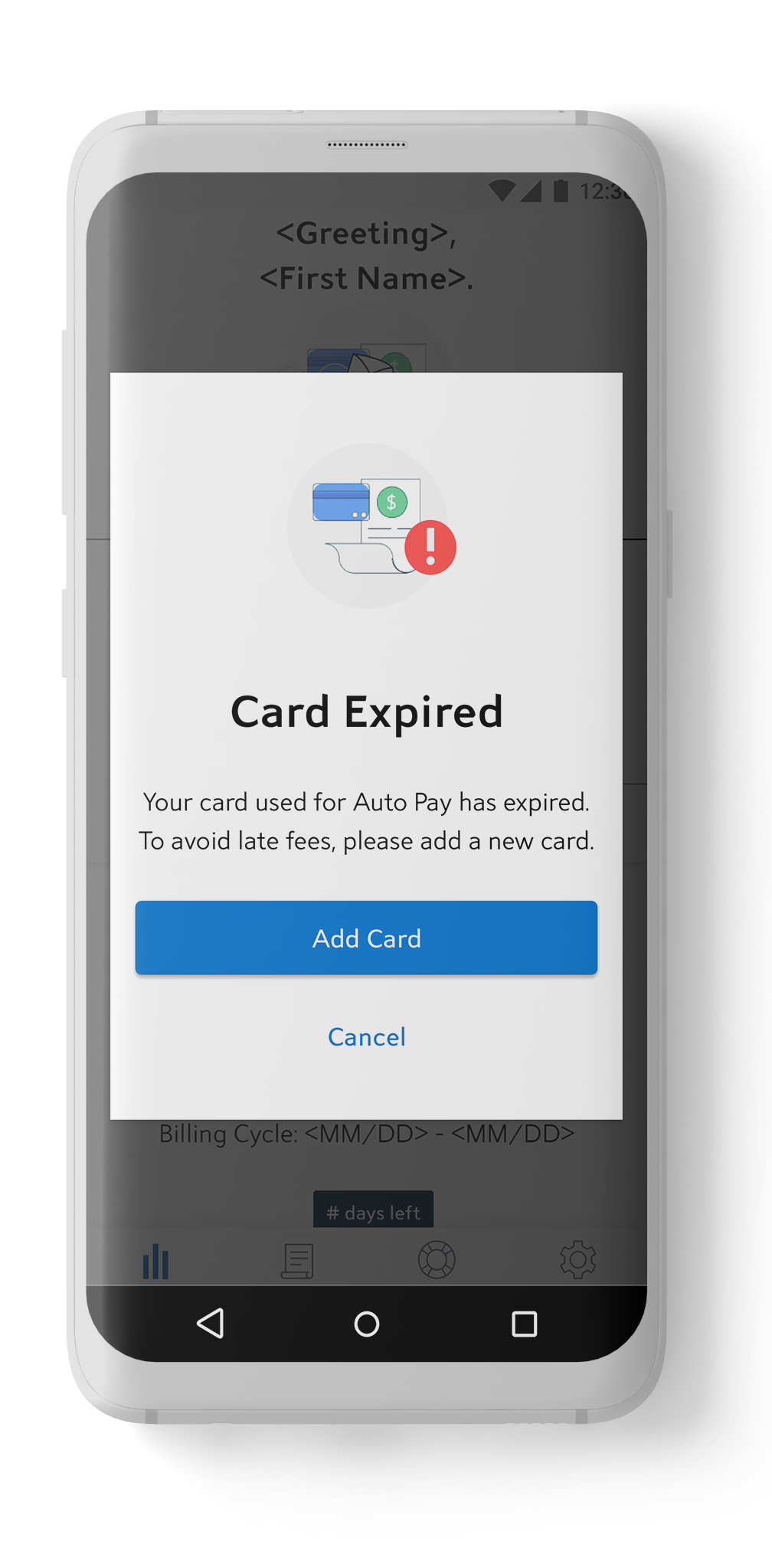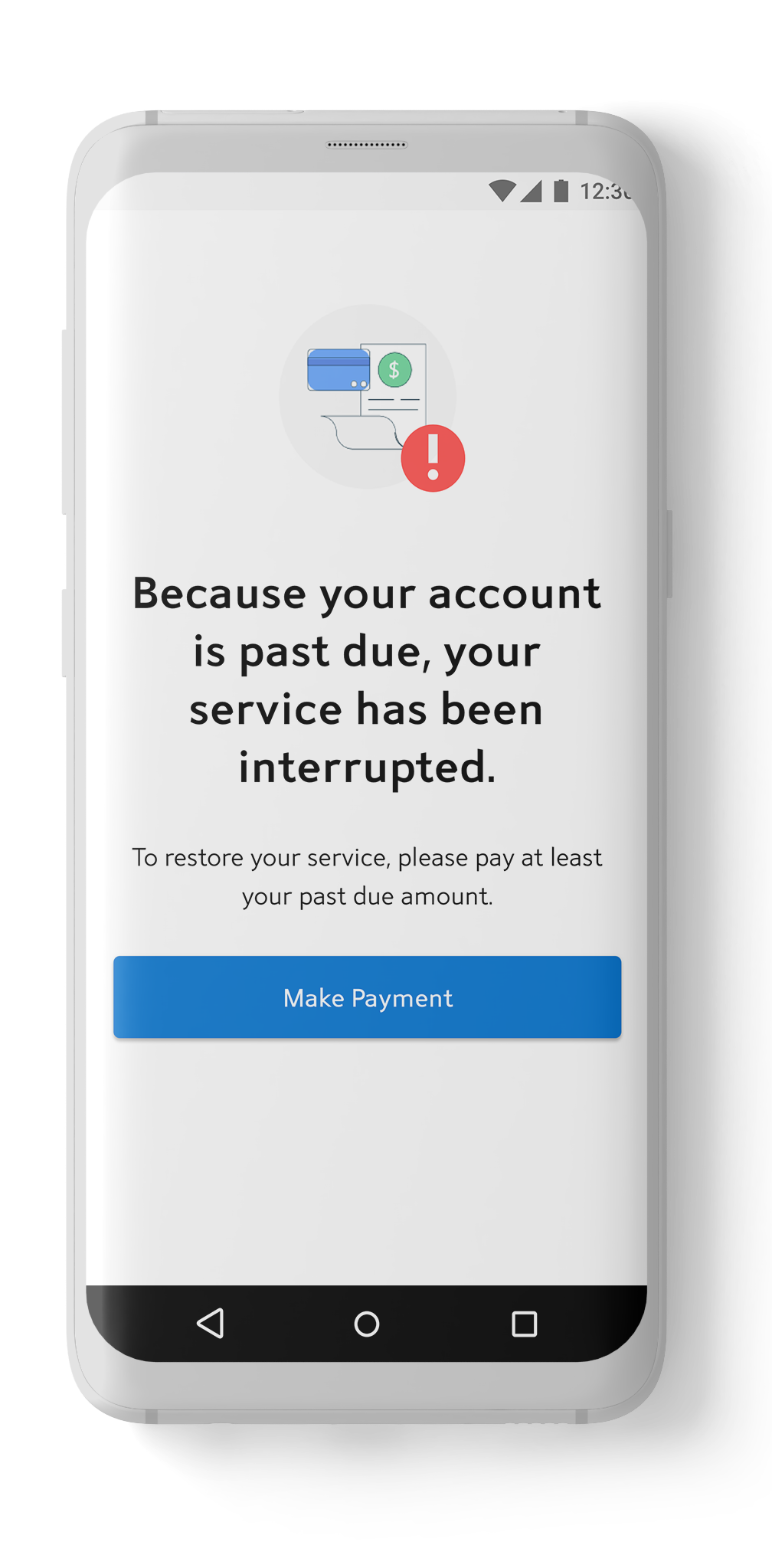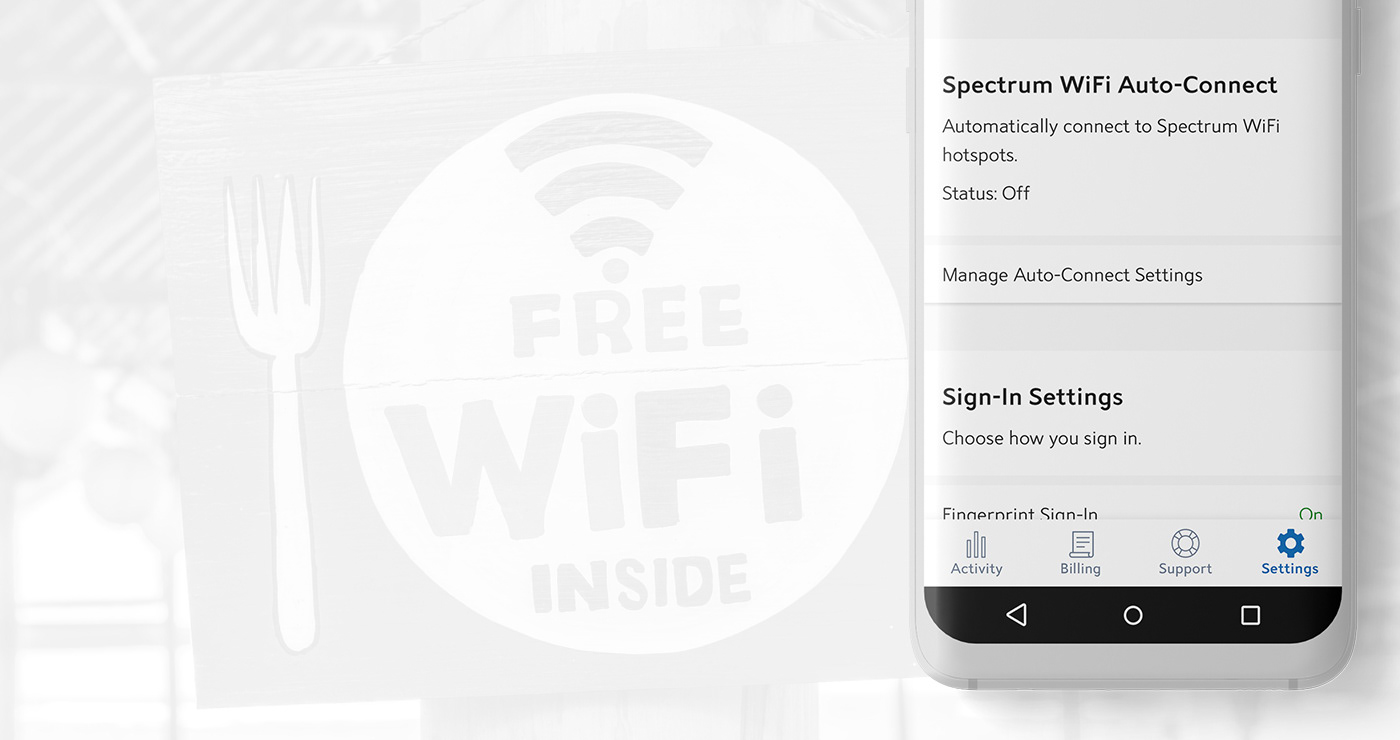 Spectrum WiFi Auto Connect
By being a Spectrum Mobile customer, you have access to free WiFi spots across the country. We wanted our users to have the ability to decide if they wanted to connect to these hotspots and see if other users on their plan are allowing the connection or not. 
This feature is especially beneficial to the users that are on our By the Gig Plan where they only pay for the data that they use. They don't get charged for any data they use while they are connected to one of the thousands of WiFi hotspots around the United States.
Since the use of the Spectrum WiFi Auto-Connect requires location permissions to function, we showed the flow that a user will have to go through when they first launch our mobile application. We focused heavily on making sure that the user knows exactly why need access to their location.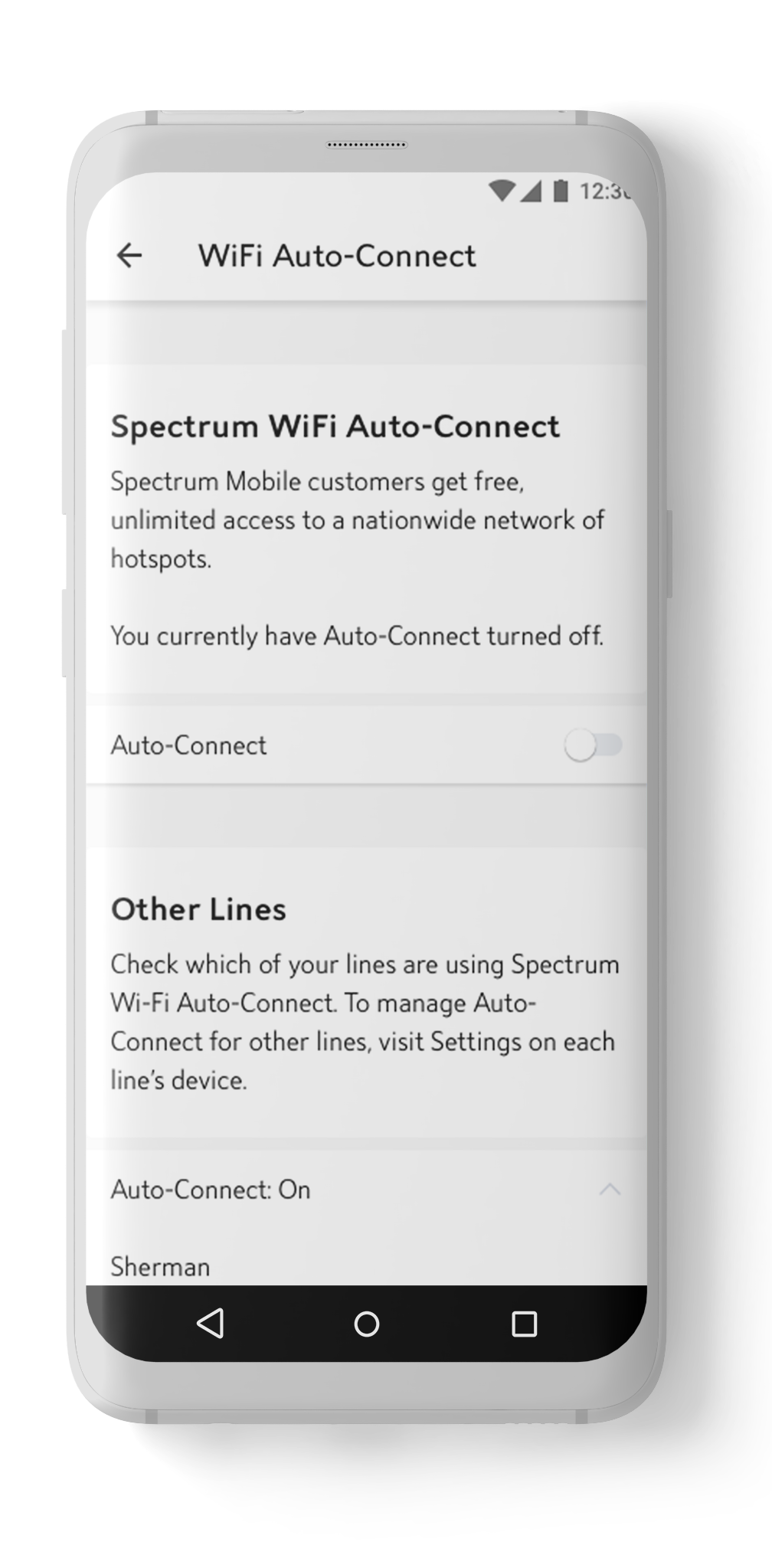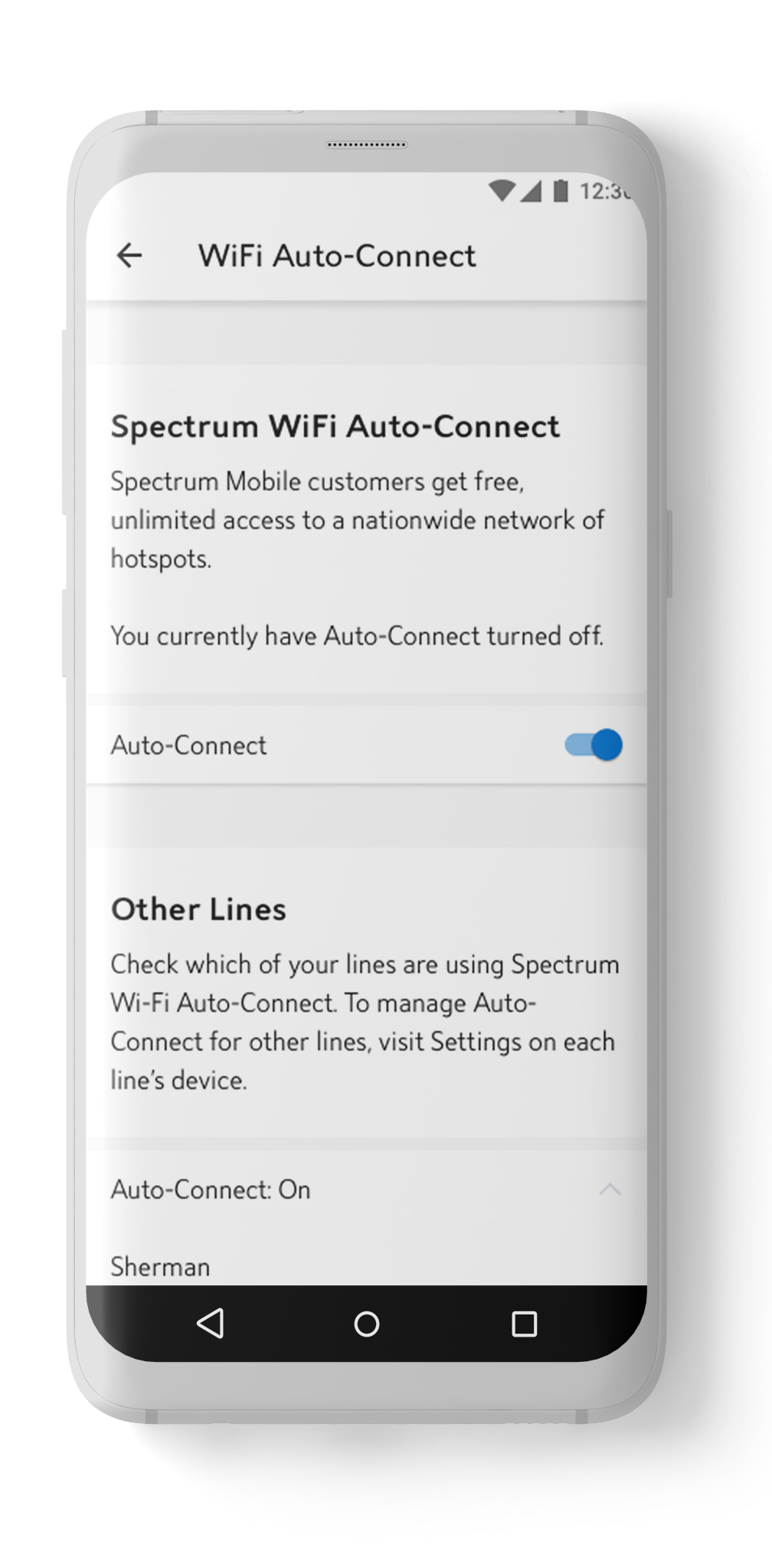 When our application launched we were plagued with development and billing issues. This caused our users to call in and go to the stores to submit negative feedback with low stars. 
Goal

Reduce calls and raise our application ratings on their respective stores. 
Utilize iOS feature to ask the user up-to three times if they are enjoying our application. When we ask the user this question there are three paths that they can proceed with once prompted. These paths are highlighted below in the user flow. 
First Option
The user clicks 'Yes' and is driven straight to the Play Store/App Store to submit their feedback.
Second Option
User clicks 'No'. We drive the user to a screen where they can input their complaints around the application and submit that feedback right back to us. 
Third Option
User can opt out completely to do neither and proceeds to use the app as normal.
While this feature is still too new to pull substantial statistics we have noticed a lower amount of negative complaints to the app store and have gotten over 500 responses from actual users.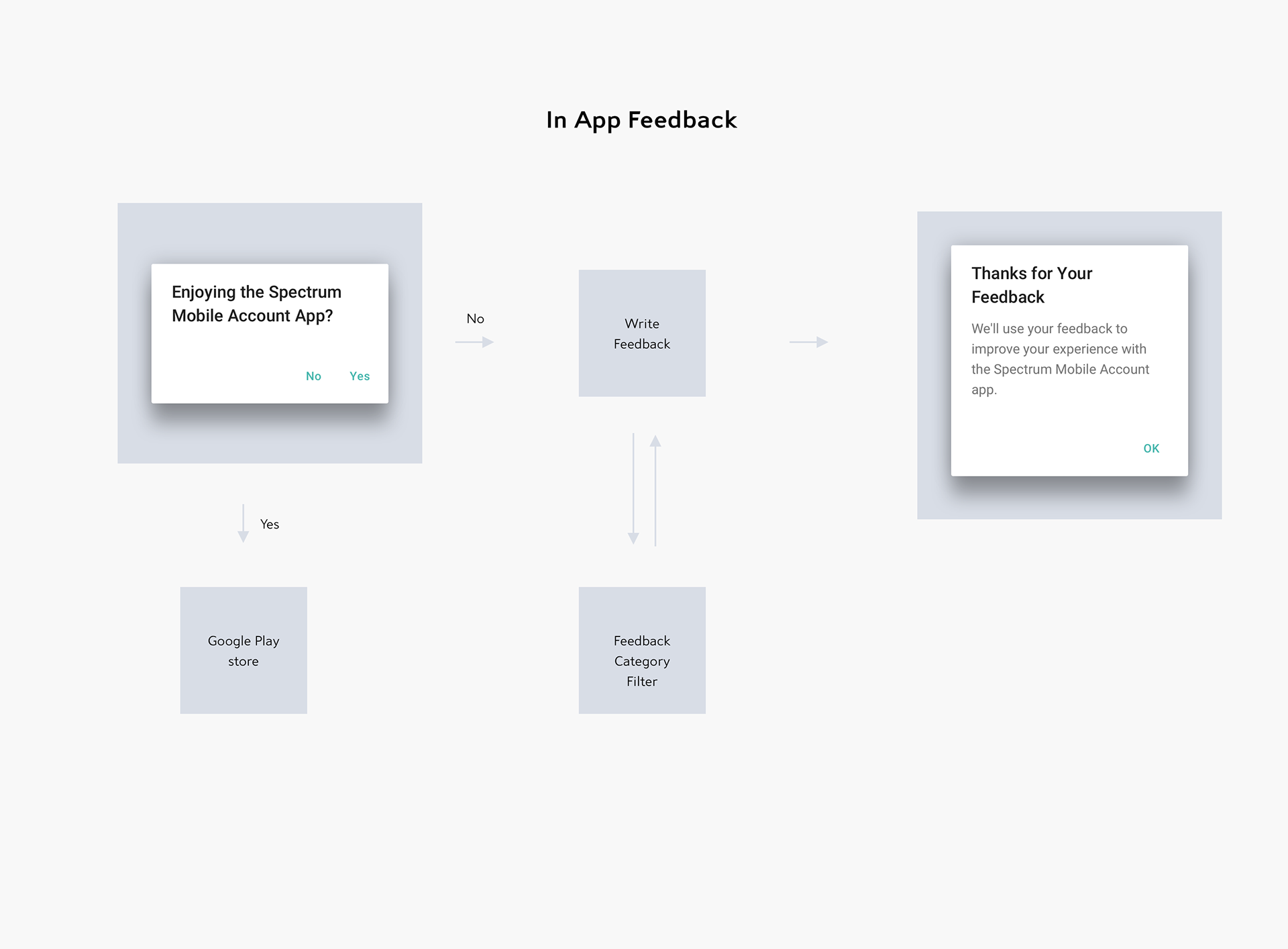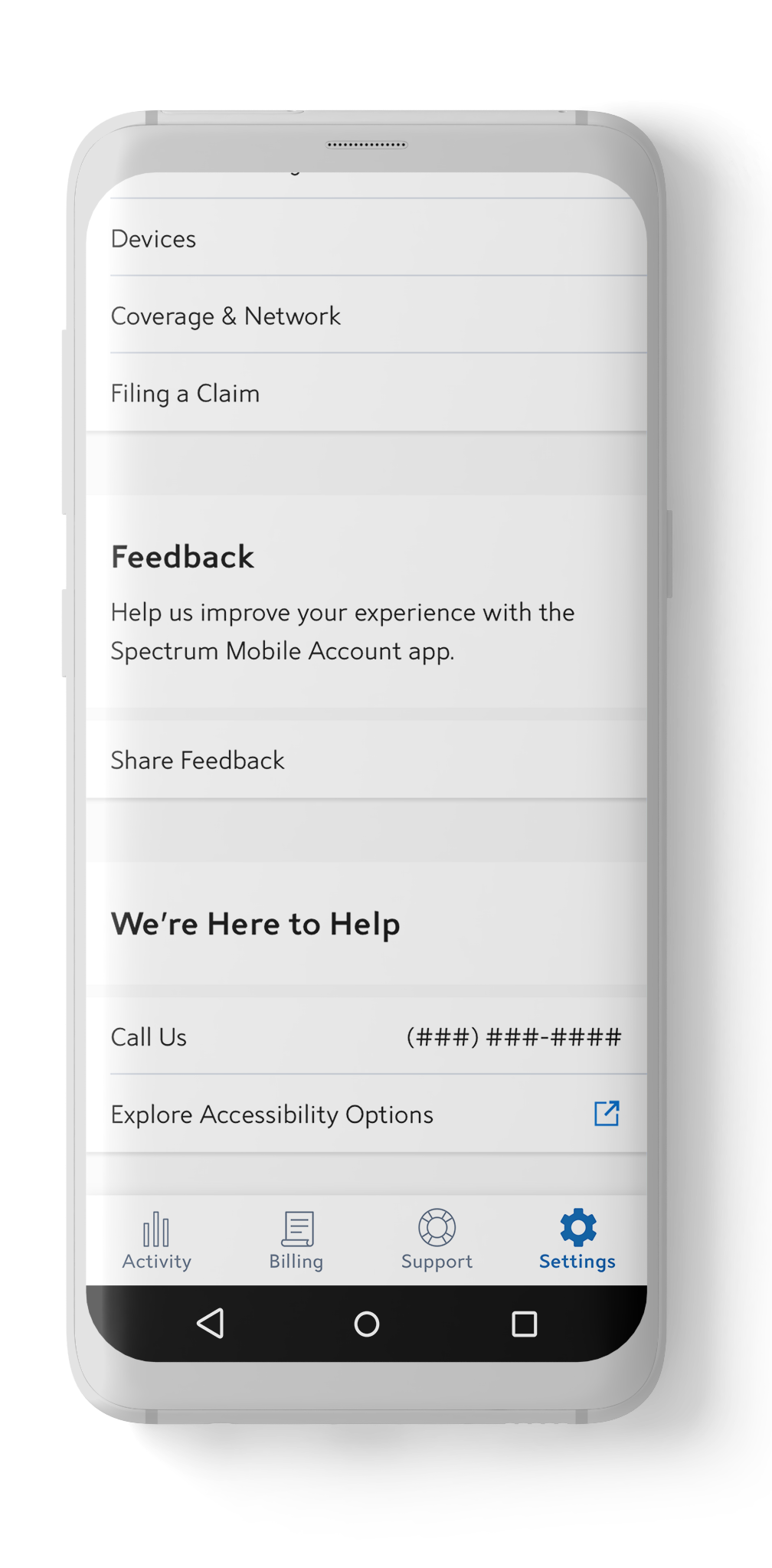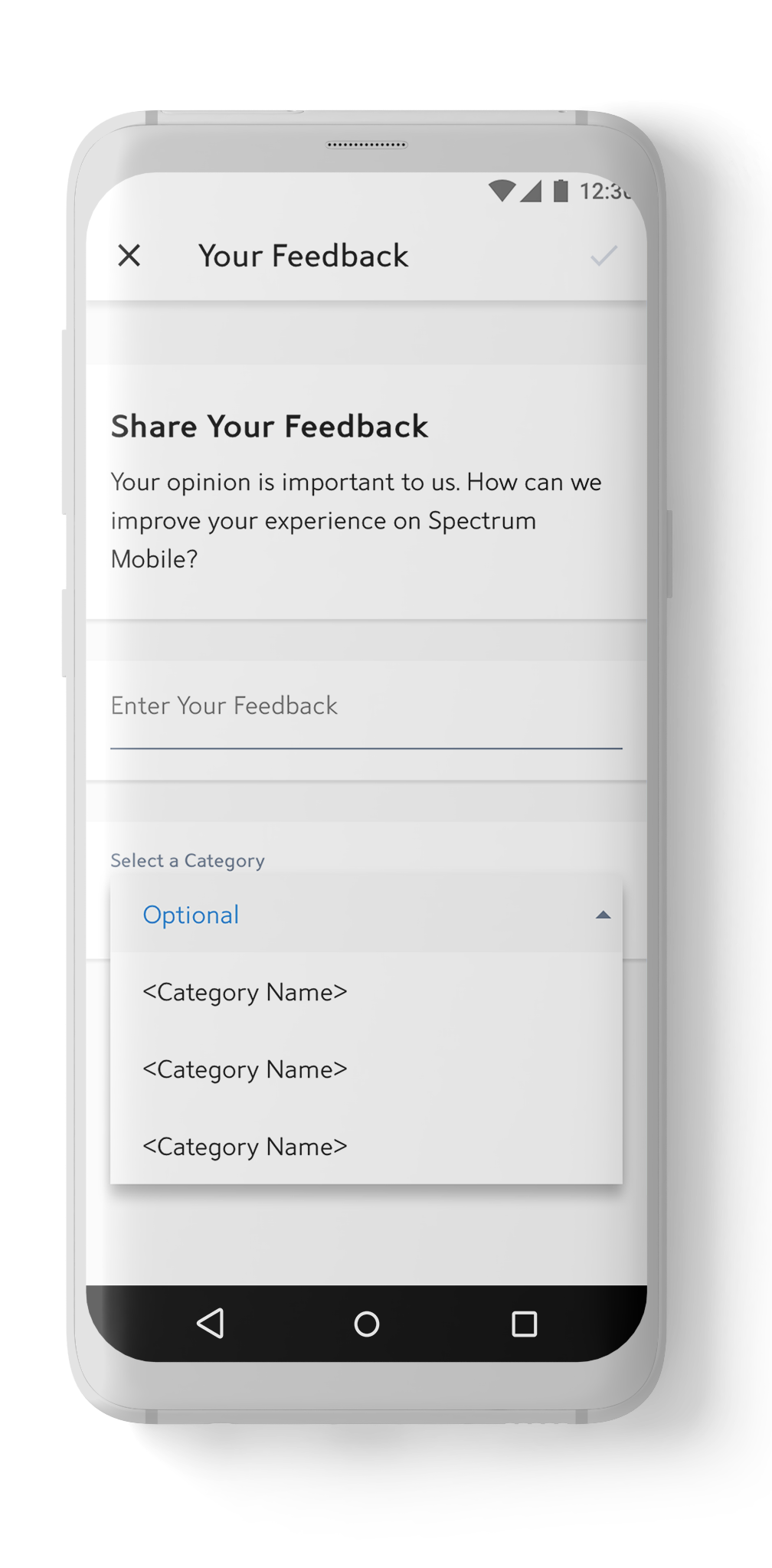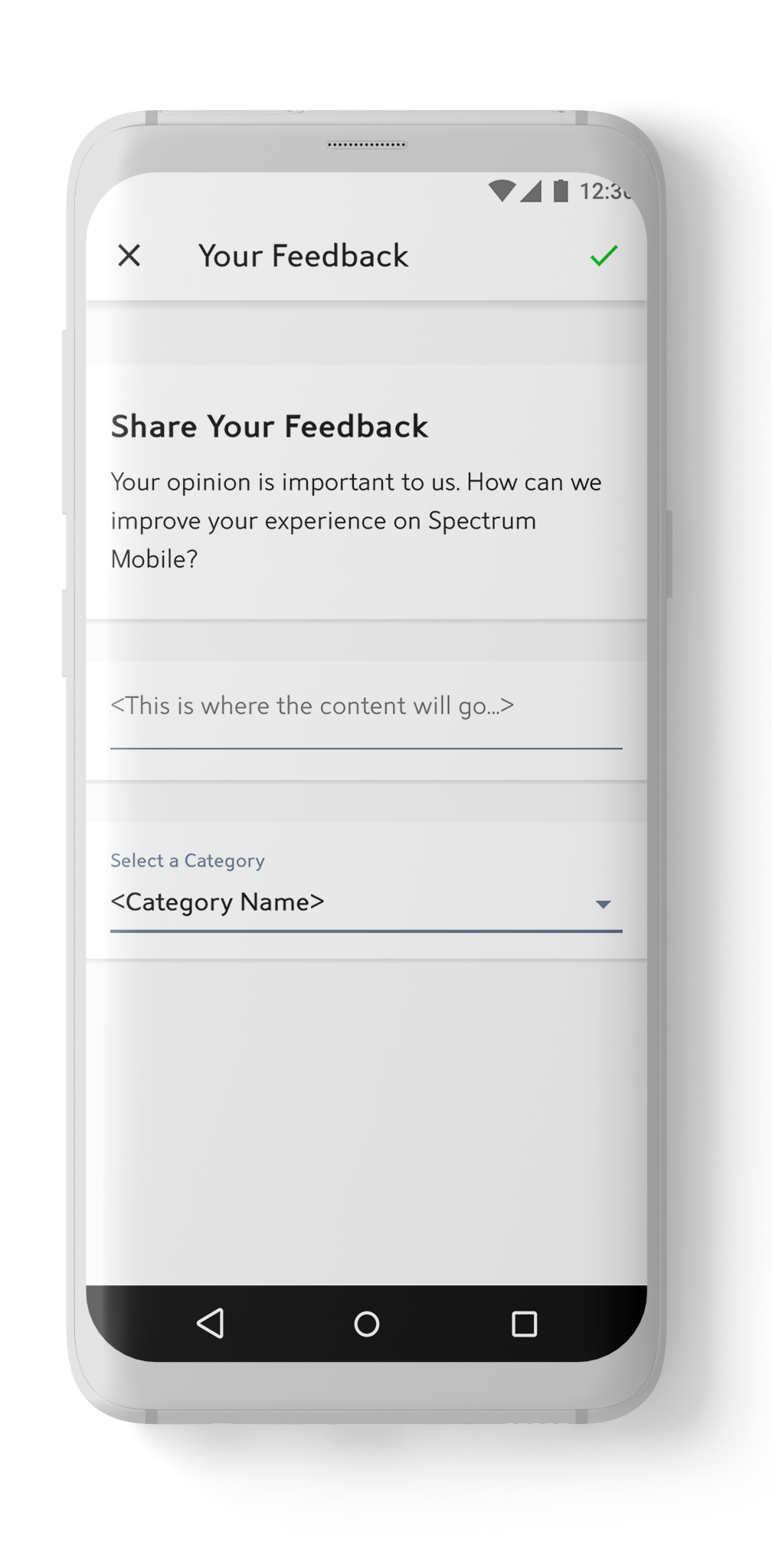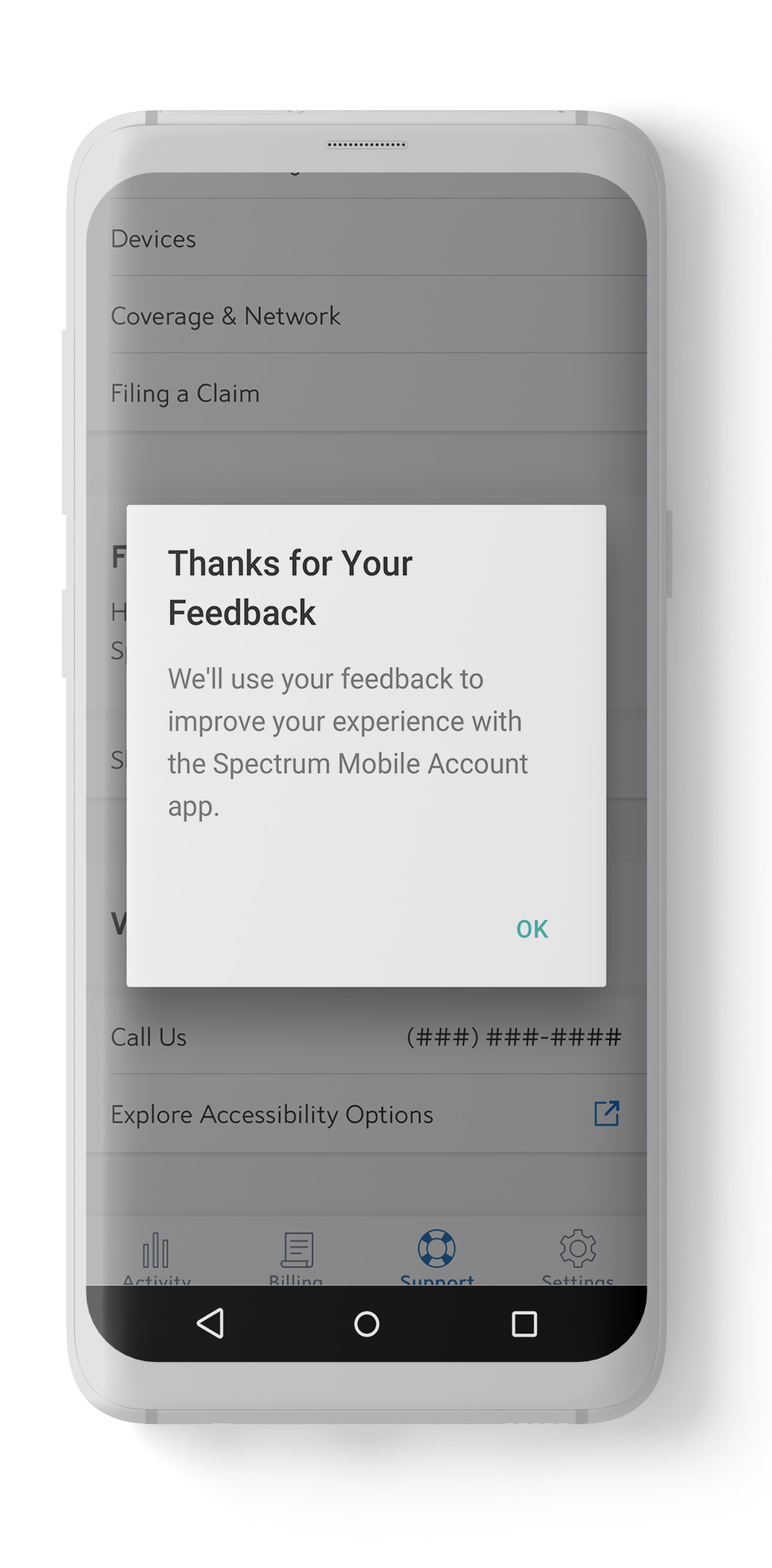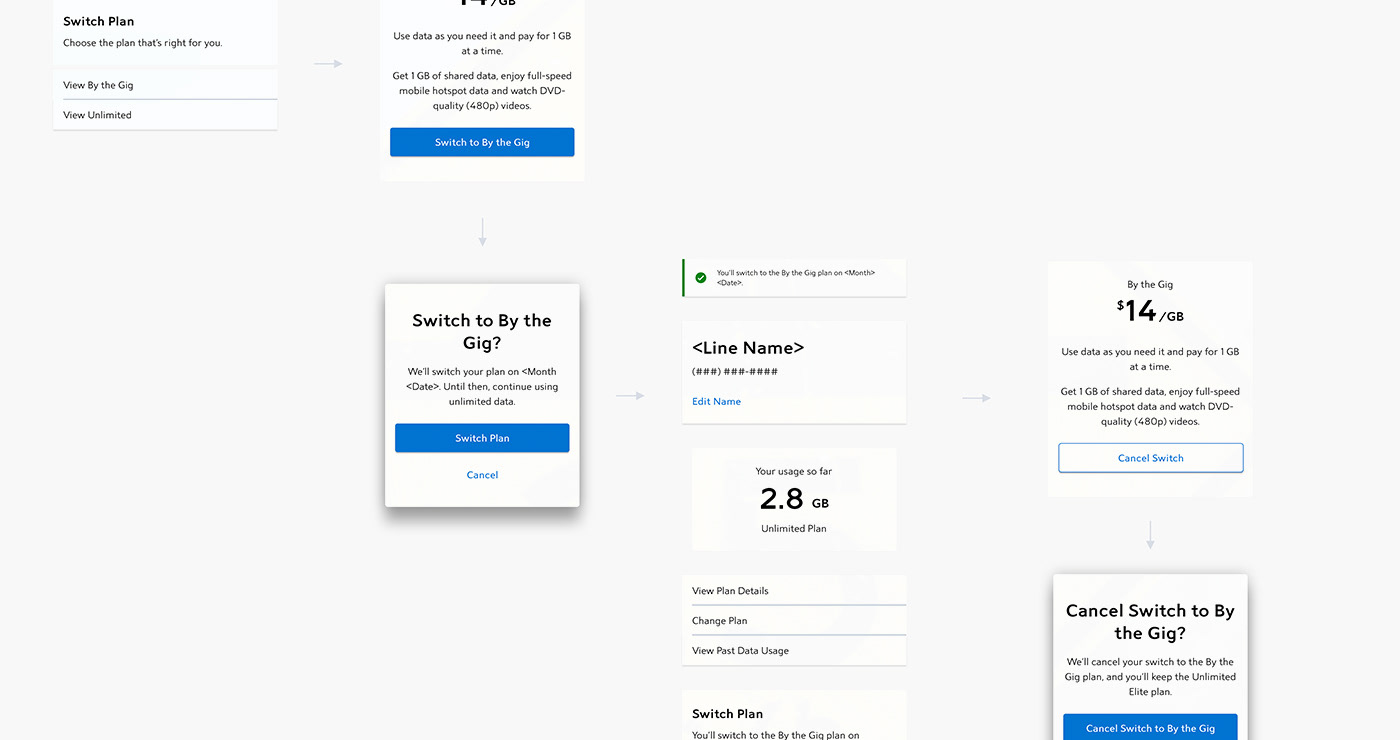 While conducting some user testing around one of our apps key features, our UX team discovered a pain-point we hadn't considered before.
"How much money is my card going to be charged when I change my rate plan? Is there a way for me to find out?"
As a team we strive to make everything as easy as possible for our customers. So why aren't we displaying how much their card is going to be charged when they change their plan? With that in mind we decided to add a "Speed-bump" to our flow that alerts the user how much money they are going to be charged.
We also leveraged this speed-bump to alert the customer if they are on a promotion and how that promotion would be effected when they change their plan. No one wants to lose out on a special promotion!